LATISSE
We are proud to introduce LATISSE®, the first and only prescription treatment approved by the FDA for eyelash growth. LATISSE® is a daily, easy-to-use product that you apply to your own lashes to make them longer, fuller, and darker. LATISSE® was developed through years of research and it is brought to you by Allergan, the trusted makers of Botox®..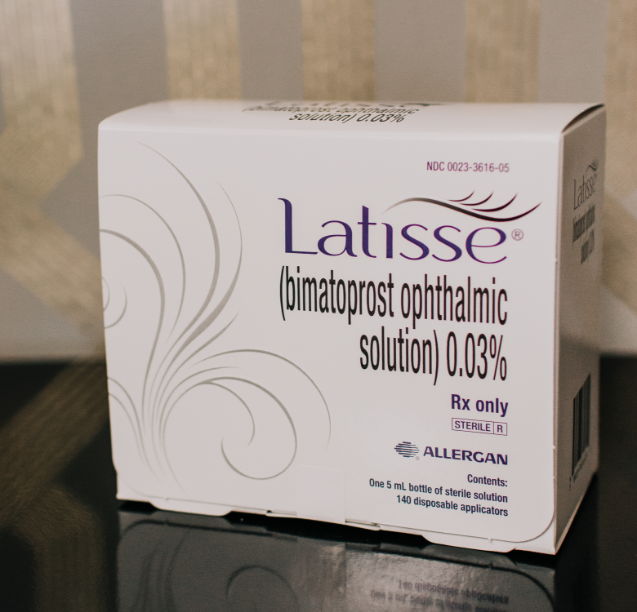 REVISION SKINCARE
Advanced Technology for Firming the Neck
Nectifirm® rejuvenates fragile skin on the neck and décolletage by treating it differently from the skin on the face. Nectifirm® is the only product available that addresses all the changes that occur as the skin on your neck ages. Ninety-six percent of patients experienced a firmer neck with Nectifirm®. The scientifically advanced technology provides three primary benefits: signicantly firms and tightens skin, reduces the appearance of fatty tissue under the chin and neck, dramatically lessens fine lines and wrinkles. You will see and feel immediate and long-term results with Nectifirm®. We guarantee it.

Intellishade™ SPF 45, Tinted Moisturizer
Natural mineral coverage is combined with proprietary Intellishade™ technology to provide flawless tinted coverage for every skin tone. Broad spectrum sunscreens are coupled with small particle zinc technology to help protect the skin from harmful UVA/UVB rays, while maintaining a lightweight, non-greasy feel. Powerful peptides reduce the appearance of fine lines and wrinkles. Ideal for all skin types, especially sensitive..
SKIN MEDICA
Science Behind Beautiful Skin
SkinMedica™ professional skincare products, the result of over a decade of research and professional use by leading dermatologists and innovators in laser skin resurfacing, are used and sold only under the supervision of a physician.

SkinMedica's TNS (Tissue Nutrient Solution) contains the proprietary ingredient NouriCel-MD™. NouriCel-MD™ was originally discovered through wound-healing research and contains the highest concentration of human growth factors found in any skin care product today. Human growth factor is found in normal, healthy skin and is produced less and less by our bodies as we age. TNS is comprised of antioxidants, matrix proteins, and soluble collagens which rejuvenate sun-damaged skin and reduce the appearance of wrinkles while improving skin discoloration, firmness, and resiliency. We carry the full line of SkinMedica™ products which can be purchased for daily use. SkinMedica™ products are 100% guaranteed..